dental material oral test.



'what can you get if you count the area of under this curve(

pointing at the stress-strain curve

)?'
'toughness'
'what is a composite material?'
'restorative material.'
'which of these curves is for brittle material?(

pointing at the graf entitled brittle material

)
'that one..(

pointing at the same graf.

)'
'
kholas(

finish

),i wish you all the best.'
'that's all?so i can go home now?'
'yes.you can go home now.i like malaysians and i wish you all the best.'
that's it?
haha..
hahahaha..
hahahahahaha...
i expected he will ask me about amalgam or the characteristics of microfilled dental material,the hybrid or the quartz.but he just asked me the simplest questions!oh i am so going to miss dr gum'ah!i love u,doctor!haha..
statistics 2nd test worries me a lot.i knew the answer of the definition but i answered it in my own way.and khabar-khabar angin mengatakan,the egyptians will only mark it as correct if the answer is 100% similar to the book.oh tolong la jangan macam tu..please..please..
getting busier.my schedule is literally packed with classes,practicals,tuitions.with the finals just around the corner,and orals to do..oh i only sleep for 3 hours every night lately,that is the main reason i was in effing bad mood the whole week with effing bad mouth that cursed every time something bad happened.sorry korang~(smiling widely)
pictures..
one day when the camera accidentally dropped into the bag(haha):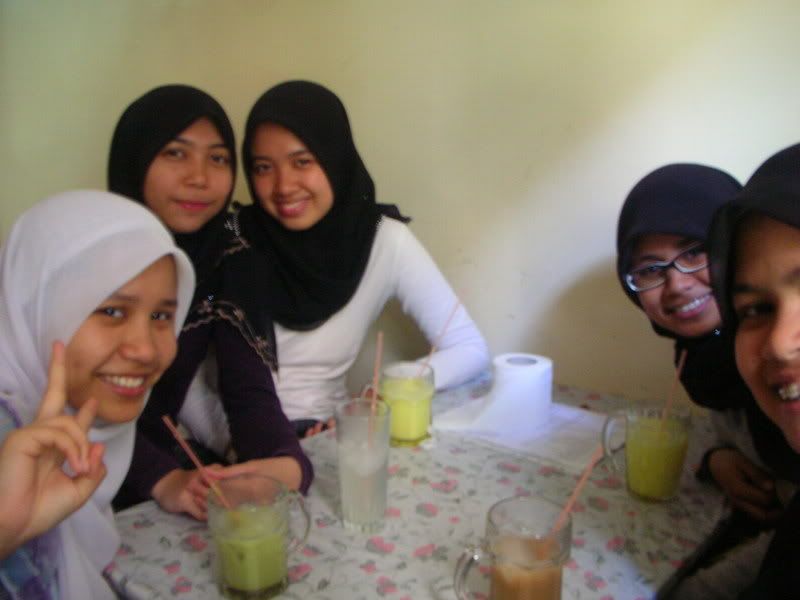 stopped by at nusantara for their toilet service.we were too lazy to get our asses up to our house on the third and forth floor.so,we had a drink at nusantara.dont know whether you've heard this kind of beverage.nusantara offers pop ice.and it is so yummy.they have durian flavor for the pop ice,so,we ordered pop ice durian for reducing the our kempunan over durians.haha.


after nusantara,we went straight to chemistry practical class and the teacher was not arrived yet..so..picture time~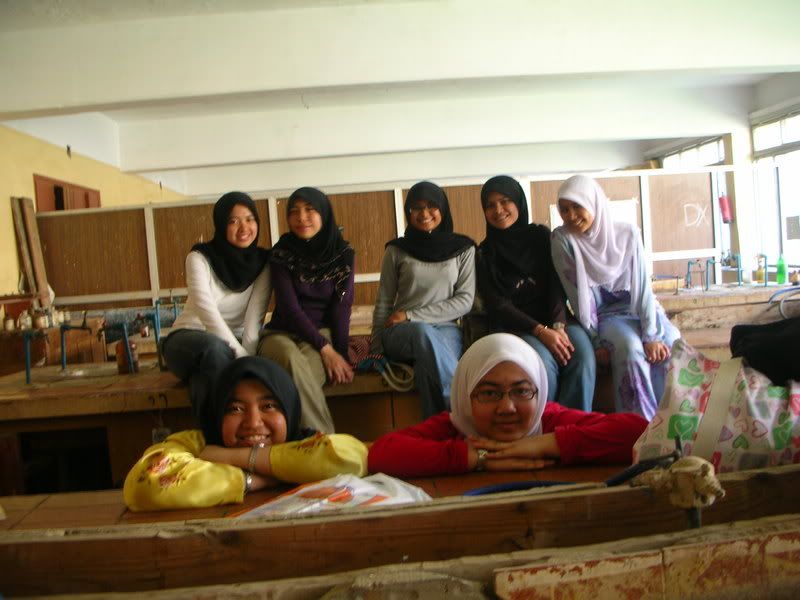 see how buruk the faculty of science's chemistry lab..huhu



the boys of the malaysian 1st year dentistry students.abrar,syazuwan,rafiq,acap.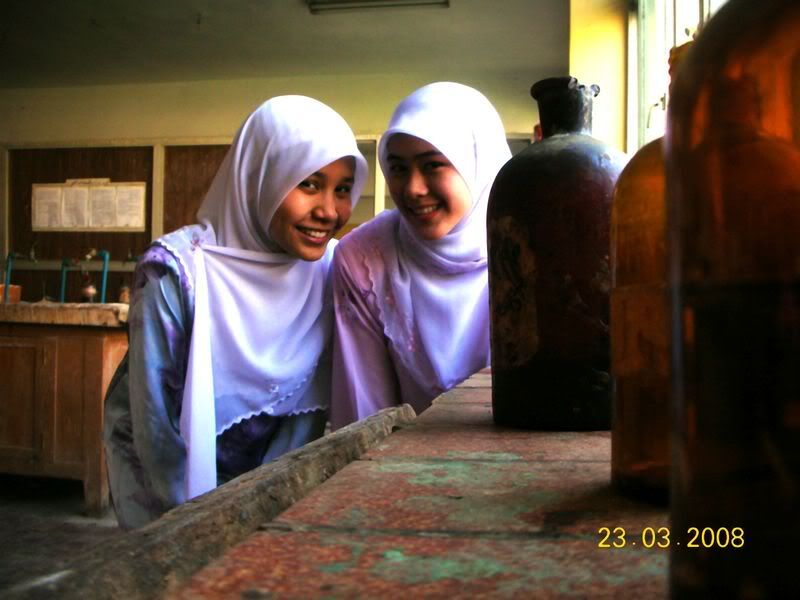 the bottles of acid radicals..we have to pour it from the bottle to the test tube only by hands.



i've dissected a pigeon!nobody brought along their deissection sets or lab coats..so,we borrowed the teacher's.but nobody's willing to dissect it due to the absence of gloves and lab coat,so,i volunteered myself to dissected it..with my bare hands..without gloves!muahaha..after dissect,we took a picture with it..hehe..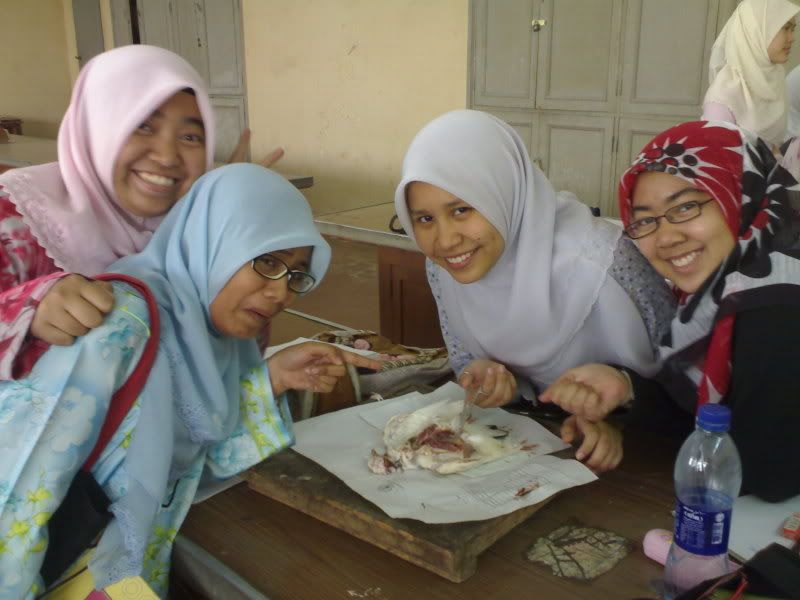 us,after dissected a pigeon.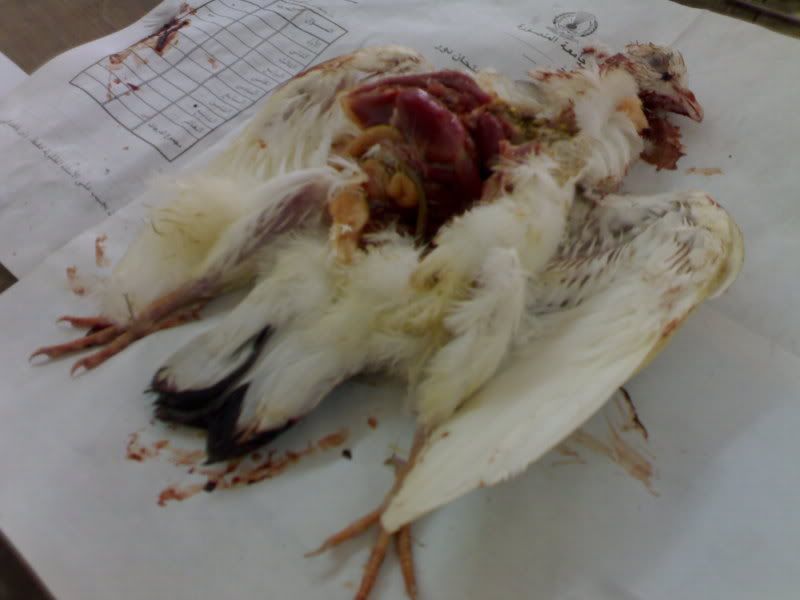 the dissected pigeon.
30 june tarikh keramat!
i've decided to book the ticket flying back to malaysia by gulf air dated 30th june 2008.yeya!balik!balik!!huhu
ps:addicted to jesse mccartney's new single,leavin'
.