we've made an insane idea of forming a society named Persatuan Mafia Gigi(PMG) yesterday night while having dinner at nusantara.we even formed a committee for
the so-called society too!haha.
penaung: chubby.
pengerusi: eza.
naib pengerusi: cida.
setiausaha: nadia.
bendahari: wani.
jubir(juru bicara): izzah.
komander kawat kaki: me!haha.
exco kerohanian: faridah(fari)
ahli lelap: ara.huhu
then we decided to wear stripes on the next day and sit at 1 banch during lecture in lecture hall because we were having this chordata quiz at the same day..and the result is....it's a success!!
EVERYBODY WORE STRIPES YESTERDAY!
everybody looked pretty and everybody kept on complimenting how pretty their friends were,yesterday.it was like some sort of hari pre-dentistry~
i love my course mates.we are in the minority group.but our bonds made us closer and stronger.and we face everything together.throw away their badness.keep the badness aside for a while.we had fun!we had so much fun!
after the chordata quiz(
don't want to elaborate regarding the quiz,it will spoil my happy blogging mood.haha
),we went to kfc for some lunch.comel je semua pakai stripes..huhu.
i had fun!we should do it more often..huhu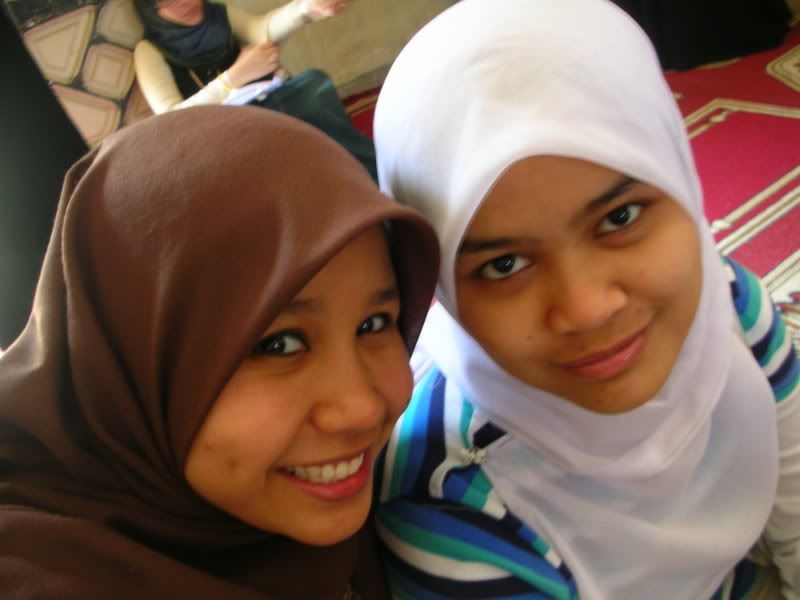 solat before makan with izzah



the stripes crew~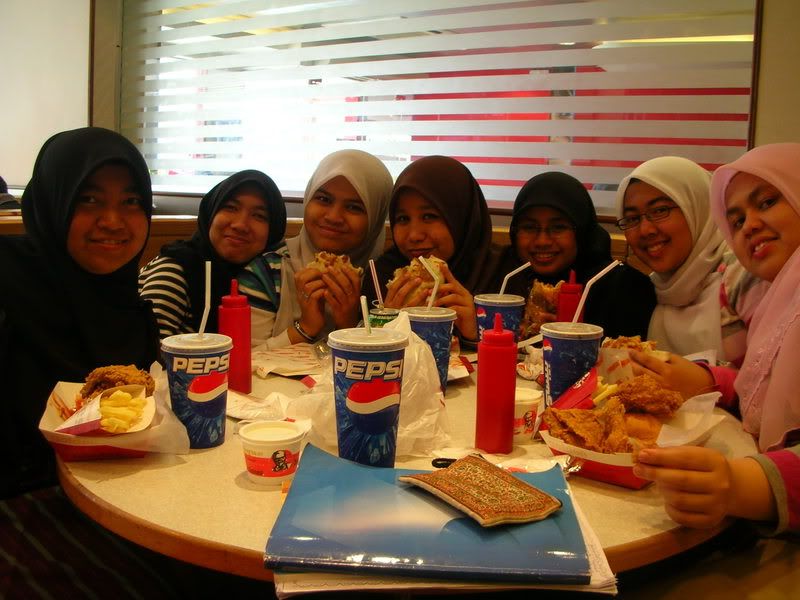 tunjuk makanan masing2~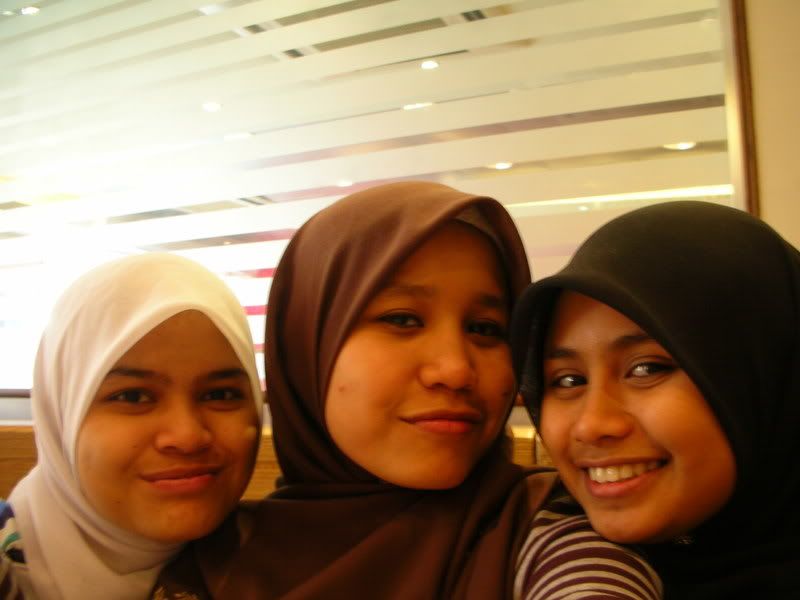 the stripes pre-dentistry malays.
people are now busy preparing for finals..the period for the finals for pre-dentistry students is 1 MONTH!for medicine students,2 months!!ohhhhhhh 1 bulan!sgt mcm spm.huhu
so,the persatuan perubatan did a campaign about it and it's called kempen kecemerlangan kendiri.they recommended us to use the wallpaper they designed as our desktop's wallpaper,they said it will motivate us during our studies.huhu.

but,it works!(

at least,for me,it is

)!!huahuahua..