amelin recomended me to update my blog..
so here it goes..(puas hati amelin?hoho)
went to makan luar on wednesday.it's kinda monthly thing that we do.we'll try every restraunt in mansoura.hoho.so we tried pizza party.and the pizza there was worth every penny.oh and,pizza here is very cheap in a delicious way..hoho.
and i had fun.i was a bit emotional 2 days before,and i really wanted to go and eat outside so that i can release my tension.and my four housemates made it happened.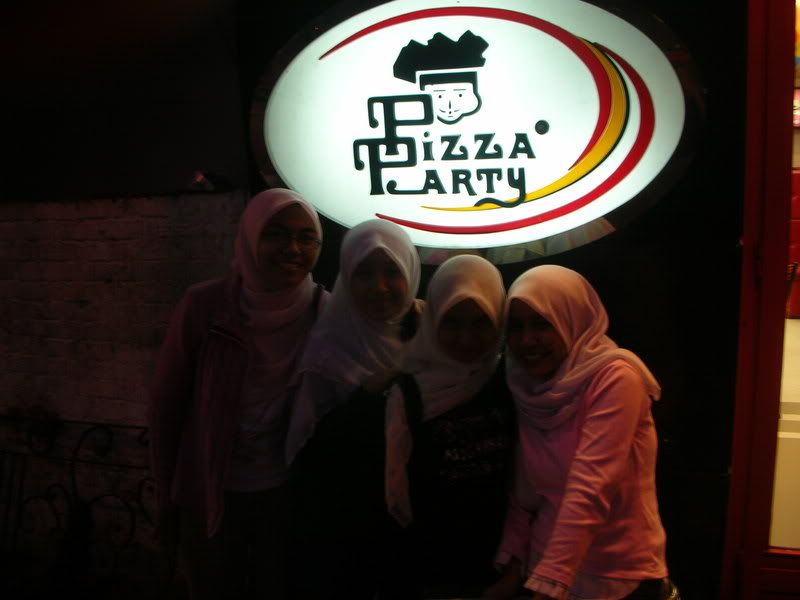 bitza barty.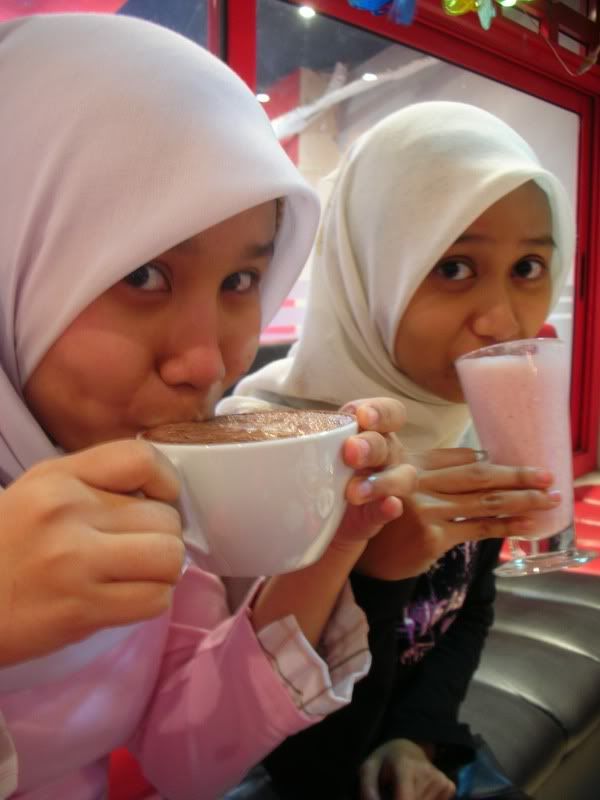 hot chocolate loves strawberry mix
seriously their hot chocolate is the cheapest and the tastiest hot chocolate in mansoura!haha.
but the only thing that i dont like in their pizza is that they always put in some olives on it.and the olive is like so fresh and masam.so i will be very very picky when it comes to choosing my slice of pizza and i will dirty up my shirt for throwing away the olive from the pizza.and i have to brush the shirt,bleach it,and wash it again to get the kotoran degil off.oh how i wish mak was here.haha.but the bottom line was that i had fun that day.and my emotion got stablised.hoho.